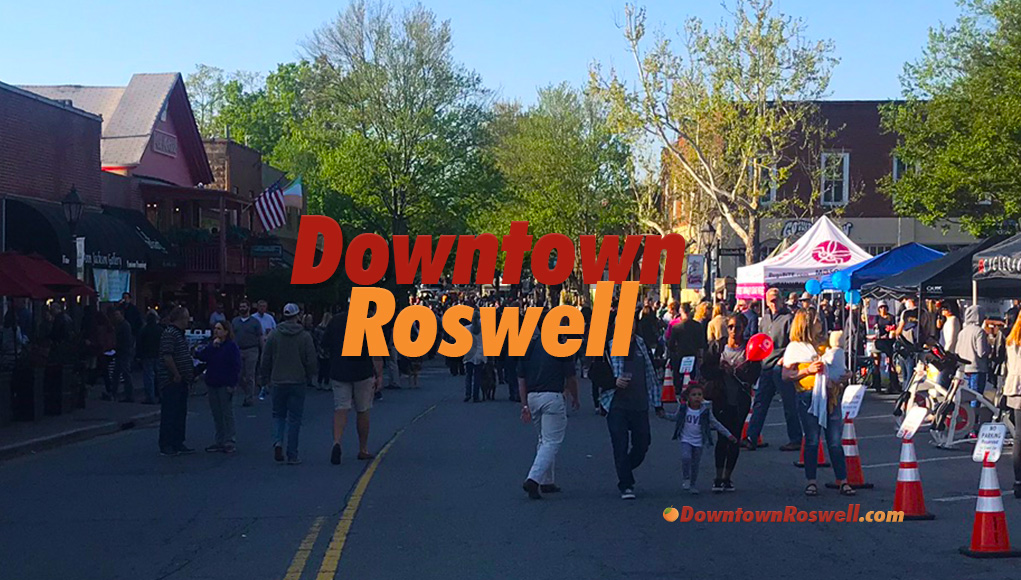 Downtown Roswell is a historic district located in the heart of Roswell, a city in the northern suburbs about 20 miles north of Downtown Atlanta. It's a popular destination for locals and tourists alike who want to enjoy a vibrant day of shopping, dining, and exploring.
Downtown Roswell is known for its charming streets, historic homes, boutique shops, art galleries, parks and public spaces, and wide range of restaurants and bars. One of the most notable landmarks in Downtown Roswell is the Roswell Town Square, which is home to a number of festivals and events throughout the year, including the Roswell Arts Festival and the Roswell Wine Festival.
Some of the popular attractions in Downtown Roswell include the Roswell Cultural Arts Center, the Roswell Historic District, and Roswell Mill – part of the Chattahoochee River National Recreation Area. The Roswell Farmers and Artisans Market is also held in the downtown area, offering fresh produce, handmade crafts, and other local goods.
In addition to its cultural and historic attractions, Downtown Roswell also hosts a variety of community events throughout the year, including parades, concerts, and festivals like the Roswell Arts Festival and the Roswell Wine Festival.
Downtown Roswell offers a unique and enjoyable experience for both locals and visitors looking to immerse themselves in the culture, nature, history, and cuisine of this charming southern city.